Hawaiian Shaved ice could be the key to remaining cool in the summer heat! So why not create a Hawaiian shave ice company to fulfil your summer desires?
In the years to come, it is predicted that the shaved ice market will grow even more, providing tremendous business prospects for astute entrepreneurs. The Hawaiian Shaved ice business is popular during the summer but becomes more popular as time passes. Shaved ice is very refreshing, especially during hot weather. You'll want to order shaved ice with your favorite toppings when you eat.
The company has seasonal sales. However, you'll have the chance to spend time outdoors in parks and at special events, socializing with people while making a respectable amount of money. Beginning a business is a challenging endeavor that needs a lot of effort and perseverance. Being aware of your location is beneficial. You must understand how to launch a Hawaiian shaved ice business because this step-by-step tutorial describes everything.
What does shaved Ice typically mean?
Shaved ice is a large family of ice-based desserts made of fine shavings or finely crushed ice and sweet condiments or syrups. Usually, the syrup is added after the ice has been frozen and shaved—typically at the point of sale; however, flavoring can also be added before freezing. There are several ways to make your own shaved ice. You can make it using your food processor, blender, or other electric appliances. You can buy an ice cream maker as a special treat if you want.
Types of Hawaiian-Shaved Ice Businesses:
It is important to know the types as well, so here we go;
Stationary shaved ice business:
The most expensive business strategy for selling snow cones or shaved ice is a fixed (also known as brick-and-mortar) site. On the other hand, because you are constantly in a fixed place, this model provides the highest possibility of earning top-line revenue.
Shaved ice truck:
Renting a truck to sell you shaved ice cones or lollies. Since the truck may be parked for the winter, a shaved ice truck would be an excellent choice in regions with milder winters. You won't get this advantage if you own a physical shave ice store. Even if you close for the winter, you'll still be responsible for paying rent.
Also Read: Business Membership Email Swipe Files – Detailed Guide
Pop-up Stand or Kiosk:
The cheapest way to start a shaved ice company is to purchase a small push cart or have a pop-up stand. For less than $5,000, you can purchase all of the necessary materials, equipment, and permissions. You may "test out" if you like operating this type of company without taking on a significant financial risk by beginning with a straightforward pop-up stand and selling your goods at locations such as special events, birthday celebrations, school activities, festivals, and more.
What Steps To take while Creating the Hawaiian Shaved Ice Business:
Some follow-up strategies and steps exist to create your own Hawaiian shaved ice business.
Market Research:
All genders and age groups are represented in the demographic and psychographic makeup of customers who purchase shaved ice and sweets that go with it from shaved ice establishments. A large variety of potential clients sell ice treats like shaved ice. Your target market must include everyone who lives where your shave ice store is located, not simply a certain group of individuals.
Major Competitors:
If you're considering starting a shave ice store, you need to make sure your economic and cost analyses are accurate. Some of the top shave ice establishments are in the United States of America and around the world. These companies have a long history in their field, while others are best recognized for how they run their operations. Therefore, if you're considering starting your shave ice store, you should consider a wide range of target demographics.
Decide Which Niche:
When it comes to the shave ice store industry, there is no recognized niche. Everyone in this industry is primarily involved in making, serving, and/or selling ice cream, yogurt, snow cones, and maybe other ice desserts. Additionally, shave ice stands offer consulting, consultancy, and training services.
Start-Up Costs:
The startup cost will include the cost of Licenses and permits, Shaved Ice EquipmentShaved Ice Supplies Insurance, Tablet Devices, POS software Website and software, Paper and stationery, Computers and IT equipment, Shop furniture, and seating (e.g. benches), Shop décor and lighting, Hiring Vending trailer. They will cost roughly around 5000 to 9000$.
Strategic Location:
While choosing a location, these are some points that you should keep in mind;
Find opportunities for location-based piggybacking
Research Any Potential Rivals
Accessibility and Parking
City ordinance laws, as well as proximity to nearby businesses
DESIGN YOUR BUSINESS
Countless options are available for your design theme and name. You'll need to market your business heavily, so try to come up with a catchy slogan or name for your shaved ice business. You'll want your design to be attractive to draw in customers. Themes such as Hawaii, snow, penguins, and flowers are all possibilities for your new business. Be creative and think outside the box as you finalize drawings or names.
Necessary Professional Certification/ Legalities:
It goes without saying that shaved ice melts more quickly when the weather is warmer. However, if this is your first time, you'll want to take care of the legalities before things get hot.
Obtain a Business License and a Sellers Permit
Obtain a Federal EIN (Employer Identification Number)
Obtain a DBA (Doing Business As) if you're not a franchisee
Pass health and safety inspections
Hire Employees for your Technical and Manpower Needs: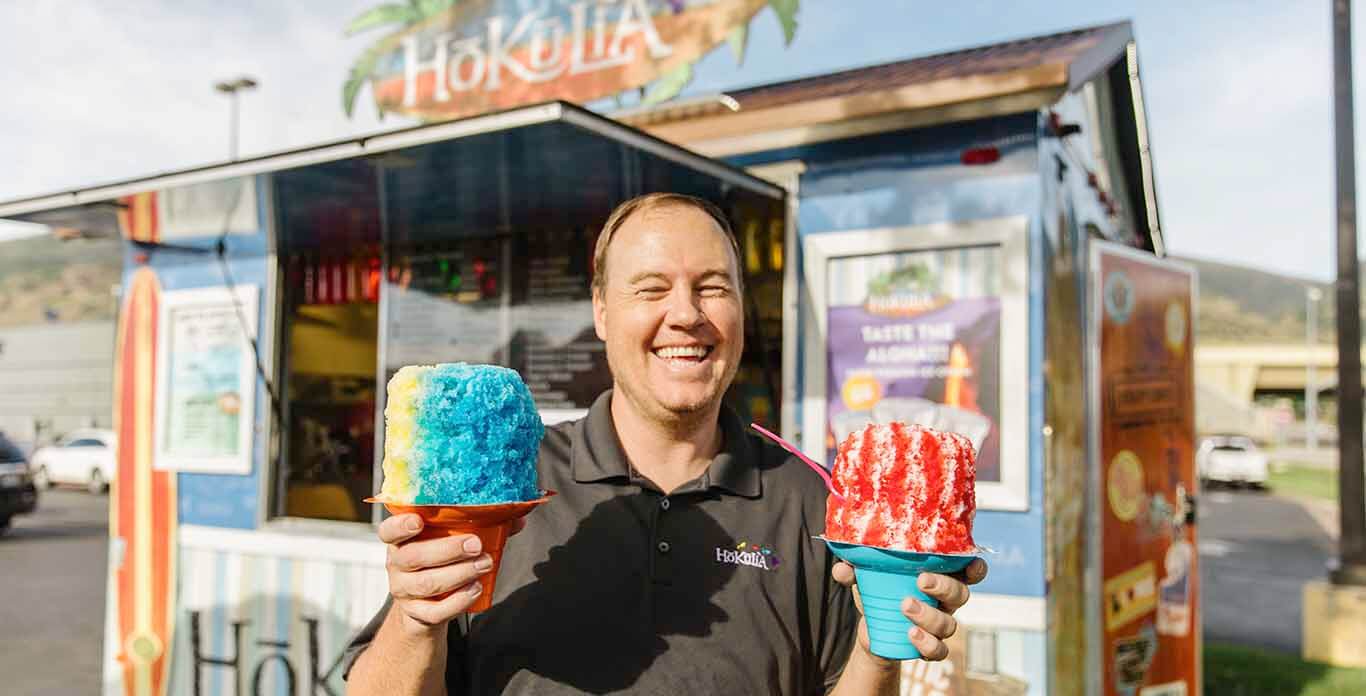 No specialized tools or technology are required to operate an ice cream shop. But you will undoubtedly need computers, laptops, an internet connection, a phone, a fax machine, and office equipment. Flat-screen TVs and CCTV cameras may both be utilized for surveillance. It would be best if you aimed to recruit a capable Chief Executive Officer for employing staff for a typical shave ice store firm. Whether you lease a bar facility or buy it depends on your financial situation. It is best to begin with, a short-term rental or lease to be safe.
Reasonable Pricing:
Buying your ingredients straight from wholesalers can allow you to offer your shaved ice and other ice desserts for incredibly low costs. Another tactic is to ensure that your operating costs are kept to a minimum while focusing your efforts on brand marketing and promotion.
Good Advertisement:
Be inventive and come up with original ideas for affordable advertising. You ought to be the expert on your neighborhood and clientele. The objective is to get as many potential clients into your business as possible. Below, I've included a list of tried-and-true advertising strategies that you may utilize for your company.
Free Day
Coupon
Frequency Cards
Social media or TV ads
Cost of a Hawaiian-Shaved Ice Business:
If you want to make your business long-lasting and successful, it is compulsory for you to start with a proper plan which surely costs you a good amount of money. The cost of the Hawaiian shaved ice business revolves around some basic things.
RENT:
Choosing a place for your shaved ice business will require some thought; ideally, it should be in a busy area with easy access. Rent will probably be one of your initial expenses once you've chosen the ideal location. Rent might cost anything between $50 and $500 each month. Rather than renting a place, it's better for you to start it with your personal property.
LABOR:
The highest cost of beginning a shaved ice business will be labor. We advise always having two staff on duty at the stand during warm weather. The cost of labor should be around 25–28% on average if the company IS owner-managed and the owner works a forty-hour workweek.
SUPPLIES: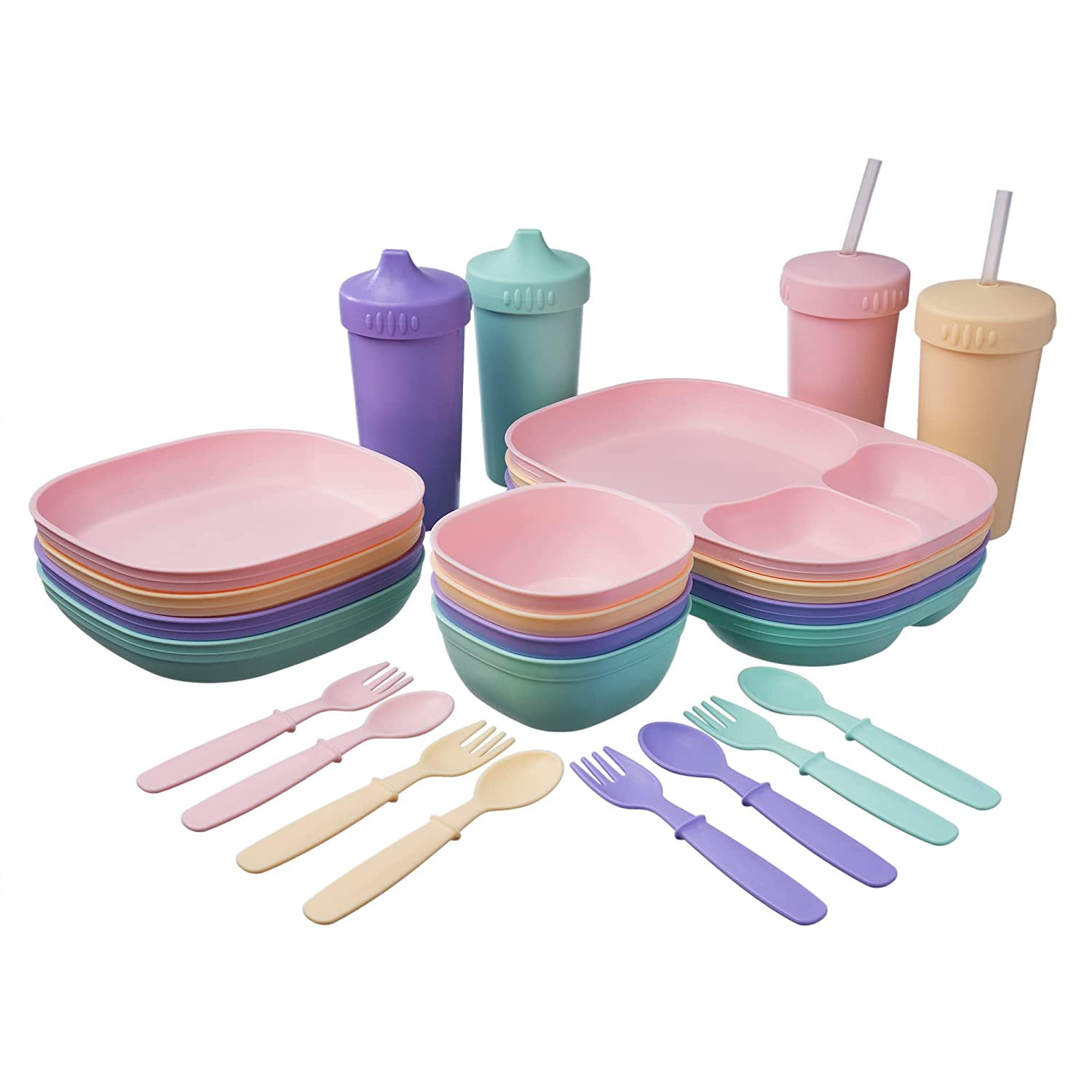 To make the best-shaved ice, you'll need all the necessary ingredients from preparation to serving. Such as ice, sugar, syrups or flavor concentrates, cups, cutlery, and napkins. Your store's location may also impact the cost of these items.
INSURANCE:
You will require four different forms of insurance for your company. You may decide what will work best for your requirements and budget with the assistance of your insurance agent or attorney.
Liability for Products
General Liability
Worker Compensation
Property Insurance
VEHICLE EXPENSES:
If you run a mobile shaved ice stand, you purchase supplies using your car or use it to travel to and from your shop; it will work for sure cost you.
PRINTING & ADVERTISING:
Advertising is one of the most effective ways to promote your business. Social media can be an excellent way to get your message out to new customers.
OTHER EXPENSES:
Depending on your region, there are a few additional expenses you should also consider, like utilities, office supplies, legal and accounting fees, property taxes, garbage removal, repairs, and upkeep.
Shaved Ice Business Profit:
It is good to get an idea of the overall potential of running a Hawaiian shaved ice business. The average shaved ice franchise in the United States made $463,387 annually in 2015. The top 25% of franchisees generated over $600,000 in reported top-line revenue. That's a lot of snow cones and shaved ice sold in only a year.
Equipment needed for a Hawaiian shaved ice business:
For the basic level you will just need these things for a quality setup;
Ice maker and mobile cart
Cube ice shavers
Ice stand
Flavored syrups, cups, spoons, straws, napkins
Tablet Device and point-of-sale software
Computers and IT equipment
Hawaiian Shaved Ice vs Snow Cone:
Some major contrasts exist between these two frozen sweets. Snow cones are often served in cone-shaped cups and are formed with coarsely flaked ice. Hawaiian ice is prepared from fluffy, shaved ice and is often served in a bigger foam cup.
What Permits are Needed for a stall?
The state, municipal, and federal governments demand several licenses and permissions before you can open a shaved-ice company. You need permissions, licenses, and compliance with federal laws to launch a firm. These include the Occupational Safety and Health Administration's health licenses and permits (OSHA).
It would help if you spoke with your local health department to sell ice cream. This is done for food safety reasons and to prevent illness from unhygienic handling or food preparation. Finishing food safety courses and getting a license for handling and selling food is also feasible. This isn't a choice that should be made lightly because doing otherwise may result in legal violations.
Is the shave ice business the right choice for you?
It's a terrific company to start if you want to socialize and converse with people. Be warned that this business's reliance on the weather might be significant. You won't be able to make as much money as someone who had chosen an event that was widely attended if you choose the incorrect activities. Many Hawaiian shaved ice businesses don't get close to six figures in sales each year. Only $1000 to $1500 in total profits may be produced by a firm each month. However, after starting your firm, you may quickly pay off your equipment.
Conclusion:
The Hawaiian shaved ice business includes a proper strategy that teaches you about the types of shaved ice cones and the steps to take while starting a business. These steps include the perfect knowledge of business, understanding of the niche and market competitors, and following up with the cost and management. Fort starting up the Hawaiian shaved ice business, you should also have to go through some legal procedures; I will advise you to hire a lawyer who will guide you in this regard. The cost of setting up the Hawaiian shaved ice business can cost up to 9000$, and it's reported that Hawaiian shaved ice businesses have the potential to earn $100 to $2,000 in sales a day.
FAQs:
How long does Hawaiian shaved ice syrup last?
A "Use By" date is written on each syrup bottle. Until then, we guarantee that the quality and flavor will be nothing less than exceptional. You may anticipate the shelf life to have at least 1 year, if not longer, left when it is delivered to your door.
How much money can you make with shaved ice?
According to reports, sales for shaved ice stands can range from $100 to $2,000 daily, influenced by the location and the selling season.
What are the best Hawaiian Shaved Ice flavors?
Cherry, Blue Raspberry, Grape, Tiger's Blood, Strawberry, Watermelon, Pia Colada, Lemon-Lime, Banana, and Root Beer are among Hawaiian Shaved Ice's top 10.
What do you need for a shaved ice stand?
To make the best-shaved ice, you'll need ice, sugar, syrups ready to use, or flavor concentrates, cups, cutlery, and napkins. The price of these items may also depend on where your store is located.
Is it profitable to sell ice?
The beauty of ice is that it is a highly profitable commodity; one ice bag may be made for between $0.25 and $0.35 in raw materials and sell for between $1.50 and $3.
How long does shave ice last?
The Hawaiian shave ice syrup has a 9–12 month shelf life. It will last much longer if maintained in a cold, dry environment.