It's no secret that many small businesses struggle to keep up with the daily tasks that come with running a small business. Many entrepreneurs end up spending most of their time on administrative work, such as ordering supplies, invoicing clients, managing staff, and dealing with customers. But it is not to worry time because these developed CRMs will make the business struggles easier.
There are many different types of CRMs, but they all have one thing in common. They are designed to help you manage your sales pipeline, track your deals, and get more done in less time. In today's blog post, I will tell you about Pipedrive vs Monday. At the start, I will give my opinion that the features of Pipedrive are good for midsized businesses while the properties of monday.com are best for startups and freelancers.
Pipedrive is an easy-to-use sales tool that helps you to keep up with your business. It helps you to find new prospects and build a relationship with your current customers. Monday is a cloud-based CRM that helps you organize, automate, and prioritize your sales process. Its automation features afford seamless lead nurturing at scale. Let me tell you the best information about Pipedrive vs Monday.
What is Pipedrive?
The first CRM system created by salespeople for salespeople is Pipedrive. Co-founders set out to create a CRM application in 2010 so that users could view their sales processes and complete more tasks. They built Pipedrive on activity-based marketing, a tried-and-true strategy that revolves around planning, carrying out, and measuring activities.
You may create a pipeline to correspond with your sales cycle and move transactions between stages as they advance. Reminders sent automatically by the program aid in keeping your pipeline organized. The combination of data and AI technology by Pipedrive identifies potential business prospects. Lead segmentation and a 360-degree perspective enable targeted lead nurturing to increase sales.
How Pipedrive works:
This is how it works:
Set up your pipeline:
Use a template or create the steps of your sales funnel. Deals may be entered manually or automatically imported from a CRM or spreadsheet.
Track progress:
For deals to stay on track, receive automated notifications and reminders. Each time a deal progresses through the sales funnel, sales predictions are updated.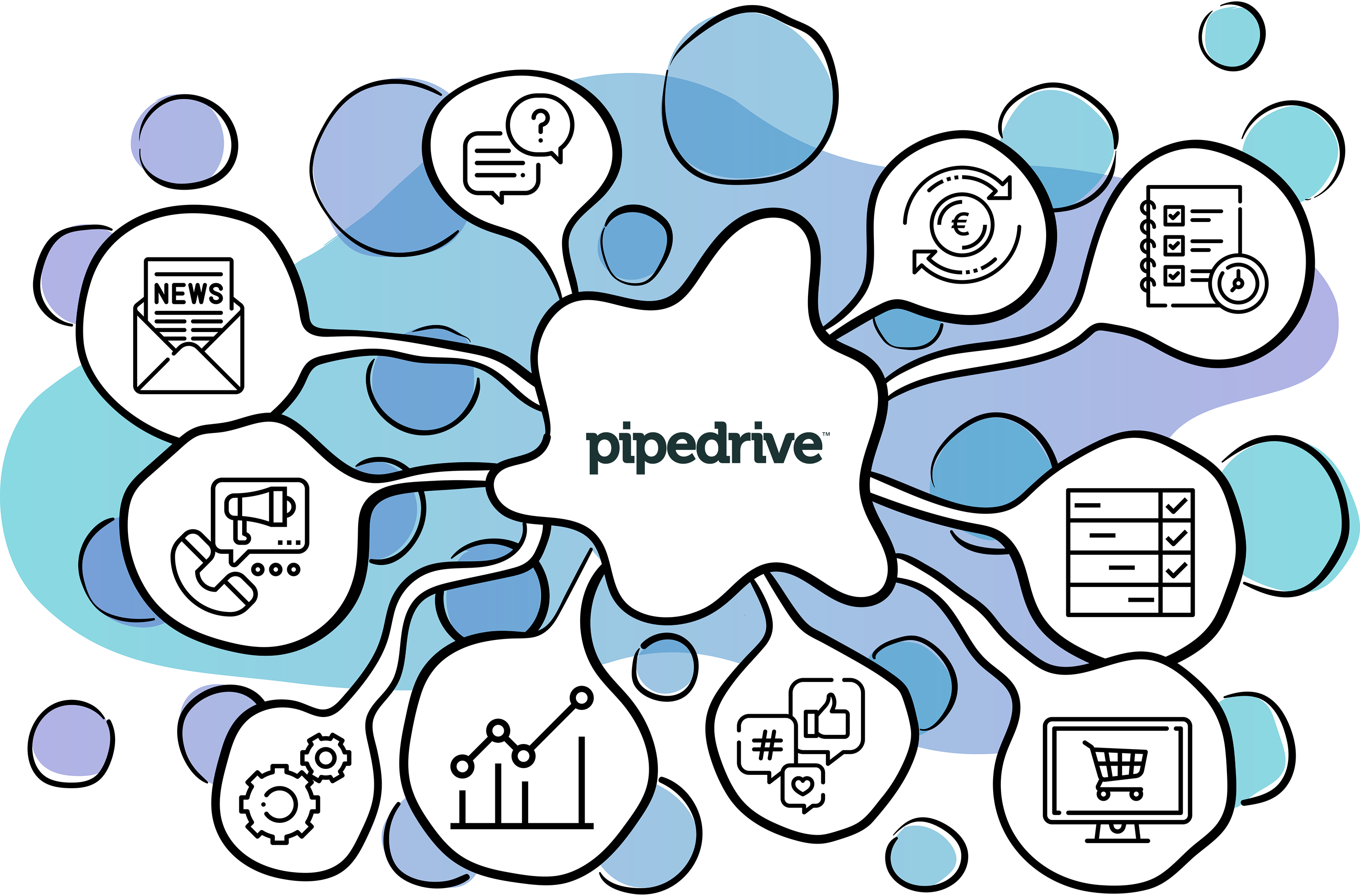 Automate growth:
Analyze statistics and make use of AI technologies to find chances to increase sales. Automate administrative and everyday duties.
What is Monday.com?
Teams can efficiently manage complicated projects with the aid of Monday, an all-in-one platform for job administration, which streamlines workflow and facilitates seamless collaboration. This cloud-based platform was created to make your job easier by developing practical tools and applications for task management.
Monday began as a tool for teamwork, but it hasn't developed into a flexible tool for handling projects, client relationships, human resources, software development, and other business-related tasks. Calling itself a work operating system, Monday.com (Work OS). Using pre-made templates or creating your own from scratch, the platform supports you in modifying workflows.
Important Features of Pipedrive and Monday | Pipedrive vs Monday:
When comparing the CRM features of Pipedrive vs Monday, it becomes evident that, in general, Pipedrive's feature selection is better suited for midsized organizations, while Monday.com's selection is excellent for freelancers and startups. This review is based on the affordability of each CRM's plan and the strength of the features given.
Top Features of Pipedrive | Pipedrive vs Monday:
The top features of Pipedrive include:
Visual Sales Pipeline:
You may add offers, their value, win probabilities, and anticipated closing dates using Pipedrive, then arrange and manage them according to your pipeline phases. Create team pipelines, modify the phases to fit your sales cycle, and filter outcomes by team member or stage.
Its software Features include:
With Pipedrive, you can virtually automate every aspect of your team's sales process, from setting up sales calls to email marketing.
You may track variables in your reports and find winning trends or bottlenecks by adding custom fields.
Emails are also accessible through your sales platform.
Customizable Pipeline:
Pipedrive has fundamental sales pipeline stages that are suitable for the majority of company models, but that doesn't mean you have to stick with them. Depending on your sales flow, you may rename, create, remove, and reorganize your pipeline stages as well as construct numerous pipelines.
Software and additional features of it include:
Customizable fields, stages, and pipelines
multiple product, currency, and language support
An open API and integrations
Turn off features to increase efficiency
Team Collaboration:
You may group your salesmen into teams and learn vital information about their performance by utilizing this function. Establish objectives and produce reports detailing any team's victories, losses, and sales efforts. This function will assist you in
Manage teams: Because Pipedrive users may be organized into specialized teams, you can see exactly which deals and tasks your salespeople are focusing on.
Establish team objectives: Creating a road to sales development entails establishing goals, monitoring them along the way, and, if required, modifying the course.
Monitor team performance: The success of your sales process depends on your ability to comprehend the performance of your teams. Review the numbers for each team quickly to evaluate what is effective and why. Then, quickly create custom reports using these results.
Reporting and Dashboard:
Your sales representatives may identify winning trends in Pipedrive's Insights section, where you'll also discover its interactive dashboard software, to improve your workflow and marketing efforts.
Among the useful Insights capabilities are:
The sales reports on Pipedrive are totally customizable.
Dashboard reporting systems assist sales managers in monitoring the performance of their teams, identifying winning tactics, and quickly addressing any bottlenecks.
With Pipedrive's goals function, your team may achieve success by maintaining focus.
You can manage resources more effectively, prioritize prospects, and make the best business decisions with the aid of a clear sales forecast.
Activity Reminders:
You may plan your week using an activity calendar and stay away from the aggravating sense of dairy excess. On the go, you get a complete picture of your day and week while adding new activities.
Its software features include:
You have a wonderful visual idea of your schedule thanks to the activity calendar.
As a sales manager, you can readily tell when your team members are free since you can see how busy they are.
To ensure that everyone arrives at the designated location and time, you may send automatic reminder alerts.
You may quickly and simply plan meetings with your contacts using Pipedrive's Scheduler.
Prior to allocating activities to certain team members, you may also examine the calendars.
Revenue Forecasting:
Forecasting can help you maintain the integrity of your sales funnel. By outlining the actions and deals you should concentrate on to hit your goals, forecasting acts as your sales coach.
Using forecasts, you may efficiently plan your sales.
Salespeople have the detail and clarity that come with individual views, while sales managers may utilize the forecasting view as their primary view.
You may completely tailor Pipedrive's forecasting view and filter for goods, the date began, and many other factors.
Segment Leads:
Leads Inbox, Web Forms, Chatbot, Live Chat, Prospector, Web Visitors, and many other elements of Pipedrive's lead management and generating capabilities enable our clients to improve their business experiences.
Among its well-liked lead and deal management features are:
The fundamental feature of a sales CRM should be pipeline management.
Your CRM will be less cluttered and your pre-sales interactions with prospects will be enhanced thanks to Pipedrive's Leads Inbox.
Pipedrive provides two chat alternatives, Chatbot, and Live Chat, to help you qualify website visitors and transform them into hot leads.
Web forms can be time-consuming to create, but they allow users to contact businesses and help move more leads down the sales funnel.
With just one click, you can import user data from the web with Pipedrive's Smart Contact Data.
Importing contacts from WhatsApp or Facebook to Pipedrive is a tedious process.
Web Forms:
You can post or embed forms on your website or social media accounts and watch the leads pour in with Pipedrive's Web Forms, which are simple to create yet provide a tonne of customization options.
Its software features include:
You may modify your forms to ask for certain data about each lead.
Include a link to your online forms in an email, embed them in your website, or post them on social media or partner websites.
Web Forms interact with your CRM to expedite the entire lead-generating process, allowing you to capture and store leads directly in your CRM.
By talking to your CRM directly, Web Forms eliminate the need for third-party apps and lower the danger of data leaks.
Create online forms that integrate with your CRM to save time.
CRM Email tracking and communications:
With the help of this tool, you can maintain touch with your prospects, interact with them more effectively, increase brand recognition and trust, and contact leads just in time for them to take the next step—not a second too soon.
Its well-liked communication tracking features are:
Pipedrive categorizes your contacts into "people" and "organizations" categories to keep them organized.
By allowing your invitee to choose a time that works for both of you and revealing your availability, the Pipedrive scheduling tool allows you to set up meetings in one go.
Direct sales calls may be placed through the internet for quick call monitoring, recording, and analysis.
The Pipedrive toolkit Smart Docs accelerates and automates the creation, sending, management, and signing of quotations, proposals, and contracts by sales teams.
Top Features of Monday.com | Pipedrive vs Monday:
People Management:
Their perspective of the tasks, subtasks, and interdependencies is purely top-down. People are seen as mere resources that must be used to complete the projects. Monday.com was created to eschew this conventional method. The goal of Monday.com is to put people first as a consequence.
Its features include:
Users adore the interface's simplicity and adaptability. When making their first boards, they can select from a wide variety of templates.
People can communicate with one another about their current projects and where they are in them.
Users can stay on top of their projects because of its communication, collaboration, and analytics tools.
Intuitive User Interface:
The tasks, subtasks, and interdependencies are presented in a purely top-down manner. People are viewed as mere resources that must support the initiatives. To avoid using this conventional method, Monday.com was created. As a consequence, Monday.com is built with people in mind.
Its features include:
Customers adore its user-friendly, configurable UI. Additionally, while making their first boards, they have access to a wide variety of templates.
People can communicate with one another about their projects and their current status.
Users can stay on top of their projects thanks to the tool's statistics, communication, and collaboration tools.
Manage Workloads:
You may organize tasks into groups on Monday.com. You may then allocate each assignment to a team member individually or to the entire team (or a pulse). The ability to add more columns to these groups and jobs (or pulses) is their best feature. The following workload categories exist:
Individual Workloads: You can assign a person to an item by first adding a people column.
Team Workloads: The team column allows you to assign a whole team to a task.
Efficient Collaboration:
Each work item is open to updates and comments from the team. They can even conduct a Q&A in which the information being developed for each subject is recorded. Each team member or team may communicate more effectively thanks to these features.
Multiple people can see and modify crucial files using the file-sharing capability and hyperlinks.
You may call your team members or clients straight from Monday.com by adding their phone numbers to your contact list.
Once you click on them, your computer's usual applications will allow you to make the call or begin sending an email.
Reporting & Analytics:
On Monday.com, columns are the star players. Some of them enable you to monitor development in real-time and show data from a variety of perspectives. However, when it comes to reporting, it is the filters that make it simple to create aesthetically appealing and intelligible reports.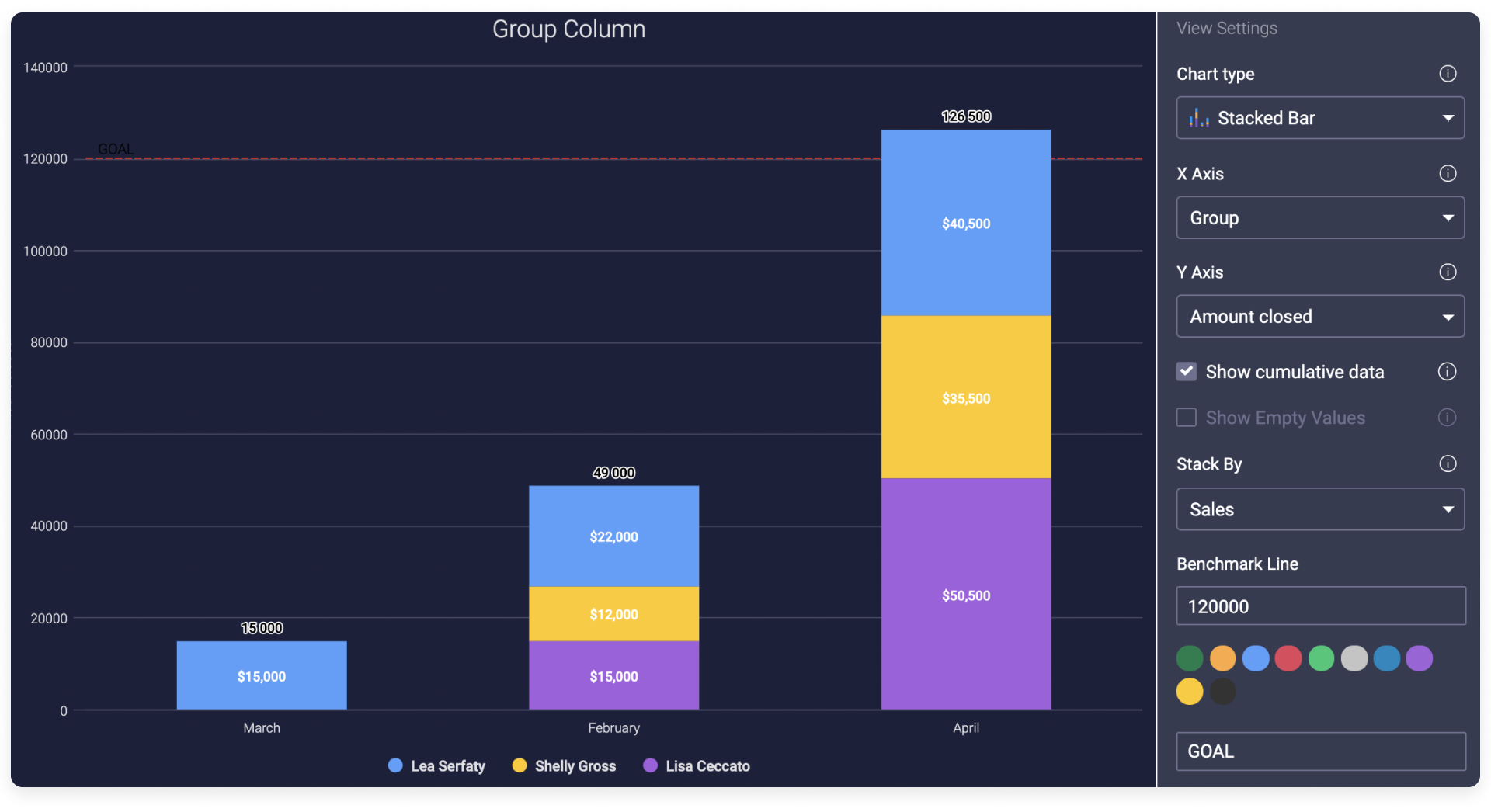 You may filter based on your sales teams' commissions and transaction sizes.
Additionally, when you select a view like a pie chart, Gantt chart, or timeline among others, it gives you a fantastic visualization in addition to the option to export the results into an excel file.
This may be done for a team, an individual, a number of projects, or an overview of your company.
Excellent Support:
Unquestionably outstanding support features complete the list of top features for monitoring, communication, reporting, personnel management, tracking, and other aspects that were previously mentioned. Once more, the platform is primarily focused on the needs of its users.
It was created to be a useful, adaptable tool that people like using.
The accessibility of this is a significant element.
To keep all of your projects and information secure, your account also receives a 2-factor authentication security mechanism. By doing this, you lower your SaaS security risks.
Monday.com is more than simply user-friendly and comprehensive thanks to these auxiliary features. Additionally, a variety of teams of various sizes can use it.
Pros and Cons of Pipedrive | Pipedrive vs Monday:
| | |
| --- | --- |
| Pros | Cons |
| It has powerful lead-generation tools | The interface can be confusing and overwhelming |
| Its workflow automation features can save you a lot of time and effort. | Email integration is only available on the most expensive paid plan. |
| You can make calls directly from the app with the Built-in-caller option | Customer support can be slow to respond. |
| The Smart Docs feature is very helpful for creating and managing documents | The phone app is not as robust as the desktop app. |
| It helps you schedule appointments and calls with contacts. | |
| It has e-signatures features | |
| Email integration lets you easily add emails to the CRM and keep track of them | |
| Goal Setting & Reporting lets you set goals for the sales team and track them | |
| The smart Contact Data feature lets you automatically merge duplicate contacts | |
Pros and Cons of Monday | Pipedrive vs Monday:
| | |
| --- | --- |
| Pros | Cons |
| It has a variety of templates. | It is not as intuitive as Pipedrive. |
| Kanban boards make it easy to visualize and track progress. | Some users say that it is buggy and unreliable |
| Gantt charts can be used to plan and track the progress of your project. | There is a learning curve associated with using Monday.com, it will time consuming. |
| It is highly customizable | It can't assign comments to team members. |
| Integration with many software makes it easy to use with other tools. | It may lack powerful task dependencies. |
| It offers excellent support | It has a limited activity log. |
| The platform is secure with strict security measures | No idea management features |
Cost of Pipedrive vs Monday:
| | |
| --- | --- |
| Product Plans | Pipedrive Cost |
| Essential | $14.90 |
| Advanced | $24.90 |
| Professional | $49.90 |
| Enterprise | $99 |
| | |
| --- | --- |
| Product Plans | Monday Cost |
| Basic | $8.00 |
| Standard | $10.00 |
| Pro | $16.00 |
| Enterprise | Contact Us |
| Free | $0.00 |
Conclusion | Pipedrive vs Monday:
So we came to an end to Pipedrive vs Monday. Both Pipedrive and Monday.com provide excellent CRM experiences, which lead to positive feedback from loyal users. Their discrepancies, nevertheless, are frequently pronounced. For instance, Pipedrive has more than 300 connections available, compared to 50 on Monday.com. While Monday.com's normal paid plans have a good base of email marketing services, you must purchase an add-on in order to use Pipedrive's top email marketing features.
Small firms must ultimately carefully consider their own requirements in comparison to the pricing, feature sets, and distinguishing qualities of each CRM to choose which best matches their needs. I have given you the best information about Pipedrive vs Monday, Now it's up to you! However, Monday.com frequently works well for startups and independent contractors, whereas Pipedrive frequently works better for midsized organizations.
I have also written a comparison on SegMetrics Vs Wicked Reports do check it too!
FAQs:
Is Monday good for CRM?
Due to its various features, Monday.com is a fantastic CRM application (customer relationship management). With Monday.com, you can manage both your contacts and your sales funnel.
Is HubSpot or Pipedrive better?
Both HubSpot and Pipedrive are excellent user-friendly solutions, so if usability is essential to you, either one is a solid pick. The primary distinction is the extent to which HubSpot allows for greater flexibility, intricacy, and personalization.
What are the cons of using Monday?
Difficult to readily track project goals.
Unable to assign team members' comments.
Strong task dependencies are lacking.
Very little activity log.
Doesn't have management features.
Is Monday com difficult to use?
Your teams may begin using Monday.com right away without any training or prior CRM or collaboration tool expertise because of its simple, straightforward UI.
What is the best CRM for real estate?
Choosing a top-rated CRM that includes the essential features you require to run your real estate business smoothly and sell more houses is worthwhile if you are in the real estate industry. Among the most well-liked real estate software programs are Wise Agent, LionDesk, Realvolve, Follow Up Boss, and Top Producer. Visit the top CRMs for real estate for more details.
Does Netflix use CRM?
A Highly Scalable and Agile Approach Being able to use contemporary marketing techniques, such as Customer Relationship Management (CRM), an agile, inventive, creative, and data-driven marketing approach, is what distinguishes Netflix from other companies and is the reason for its exponential development over the past ten years.