Are your daily commute and the routine of a regular office job getting to you? Welcome to the comfort and independence of working from home!
Many people now consider working from home to be a new way of life, which involves more than just staying in pajamas all day (although that is obviously a plus!). The ability to work from any location with an internet connection has given people a renewed sense of freedom as remote work has become more popular.
Consider taking a break during lunch to play with your pets, take a stroll around the neighborhood, or even finish off some housework. Although working from home presents some difficulties, but also work from home jobs provides many chances for productivity, creativity, and a better work-life balance. So let's explore the world of work from home jobs while you grab your favorite mug and put your feet up;
25 Best Work from Home Jobs:
The best and easy jobs are the following;
Affiliate Marketer:
Affiliate marketing is among the best work from home jobs. It is a practice of promoting products and services you don't use but that are related to your niche. An affiliate marketer in this case has an audience, whether it's through blogging, YouTube, TikTok, or another channel.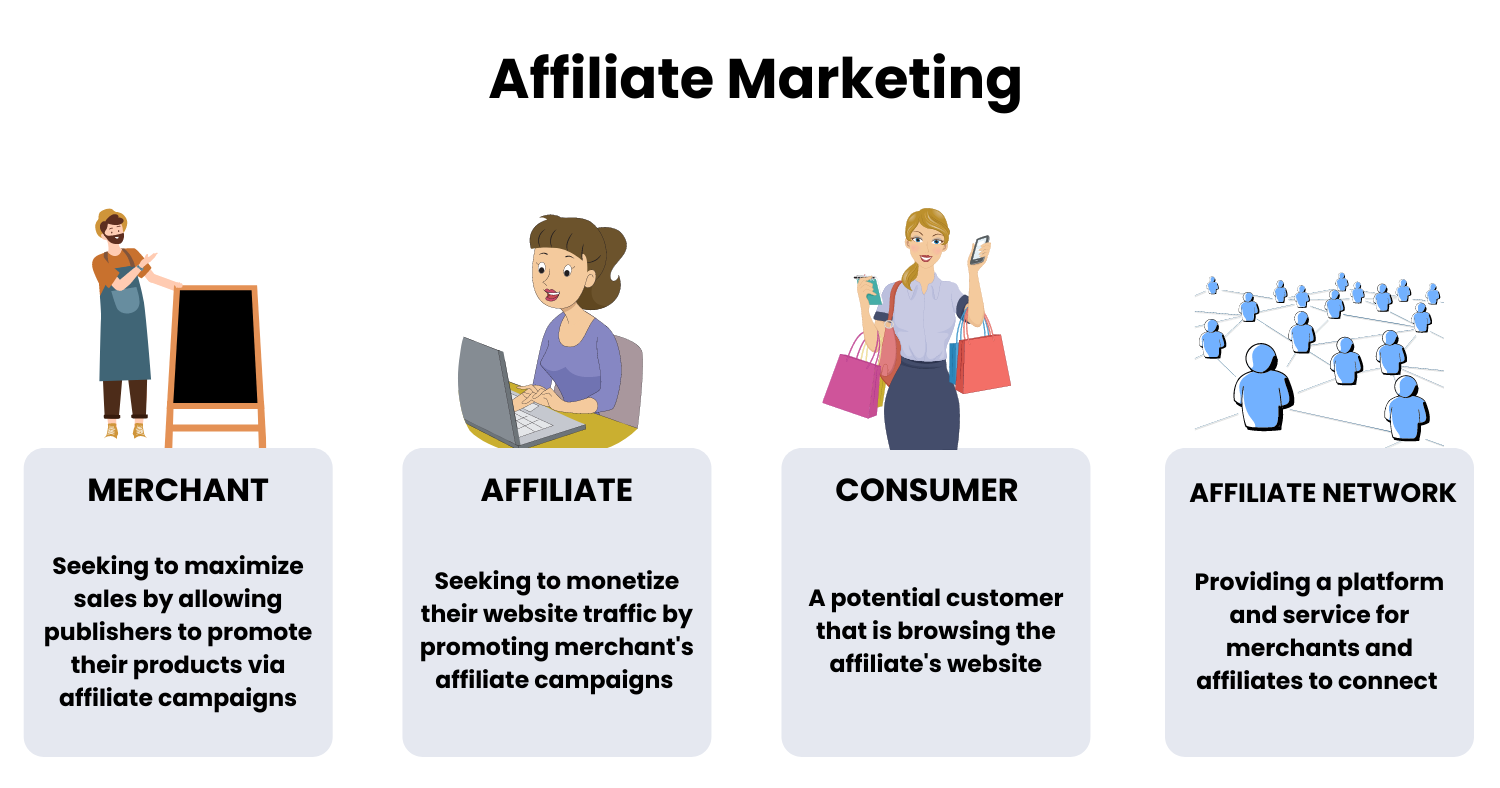 Moreover, Affiliate marketing is just referral marketing where you get paid. Let's say you recommend a book on your website that is available on Amazon. Amazon will give you a cut of the sale when the visitor hits the affiliate link and purchases the book. Consumers adore affiliate marketing because it allows them to begin passively making money with little initial investment.
Blogger:
Another work from home job is blogging. Creating a website and posting original information on it counts as blogging. Bloggers that are tech proficient can get a domain name and create their own website. Sites like WordPress, which make the process of online design and publication simpler, allow users without much HTML experience to register for an account.
Typically, blogs are simple websites. The blog itself is typically just a single page that can be scrolled through—similar to the news feed on social networking sites like Facebook. Older items may be preserved in various portions of the site, and there may be a separate page with contact information or a bio. A blog places the most recent content at the front of the page, much like a Facebook news feed does.
There are multiple types of blogging such as;
Food blogs.
Travel blogs.
Health and fitness blogs.
Lifestyle blogs.
Fashion and beauty blogs.
Photography blogs.
Personal blogs.
DIY craft blogs.
Home-Based Cloud Kitchen | Best Work from Home Jobs For Women:
In a home-based cloud kitchen, meals are made in the kitchen of a home. It's a phrase used in commerce. If you're talented in the kitchen or baking, consider turning your hobby into a side company. You may run a catering business or work as a personal chef from your home kitchen. If you bake, you might promote your products online, at farmer's markets near you, to friends and neighbors, or to other people.
Consumers who order cooked food over the phone or through meal delivery applications need to have it delivered to their doorsteps. A home-based cloud kitchen does not provide a dining area or space for guests. It exclusively accepts phone calls and orders from online platforms. Moreover, there is no takeout option. The kitchen itself is the most important component of a home-based cloud kitchen. The secret to its success, which requires kitchen planning, is its applicable design.
Customer Service Representative | Work from Home Jobs For Eloquent Persons :
Do you communicate clearly and effectively? Do you have a working phone and fast internet?
A remote customer service team means employees are either working from a home office or outside of the organization's standard brick-and-mortar office facilities. Remote customer service jobs were some of the first positions to go virtual during the Covid-19 pandemic, and many customer service roles remain virtual.
Customer service employees take orders, process returns, assist clients with complaints and inquiries, and provide information about goods and services. They are sometimes viewed as having a part in sales because they assist customers in understanding the goods and responding to inquiries regarding their reservations.
Data Entry | Work from Home Jobs For the Beginners:
Data entry is the process of adding information to databases or computer systems or updating records. What does a clerk who enters data do? Information is entered into computers and data processing programs by data entry professionals. Transcribing information from recordings or phone conversations may also be included in job descriptions for data input. Although most data entry tasks are conducted electronically, depending on the company, paper documentation may also be used.
Your cover letter needs to mention the following data entry abilities:
Organization
Self-motivation
Attention to detail
Ability to work independently or as part of a team
Polite and courteous
Deadline-oriented
Some of the types of data entry jobs are:
Data Entry Clerk
Data Entry Keyer
Transcriptionist
Word Processor/Typist
Copywriting | The best Work from Home Jobs:
A copywriter is a specialist who creates concise, clear writing for advertisements and marketing materials. They collaborate closely with web and graphic designers to make sure their message is understood whether it is shown on a website landing page or in an email inbox. Since copywriting offers so much freedom, the profession is less stressful than most others. In addition to having flexible hours, copywriters must use their imagination to generate original ideas for material.
In addition, a lot of individuals believe that in order to become a successful copywriter, they must have years of schooling and experience. It, however, is a total myth. due to the fact that many well-known industry experts were born without a formal university education. You can work as a writer even if you have no prior experience.
Content Writing:
The process of developing, creating, and editing web material is known as content writing, and it is often done for digital marketing goals. Creating content for certain platforms, such as tweetstorms on Twitter or text posts on Reddit can also include authoring blog posts and articles, scripts for videos and podcasts, and content for blogs and websites.
You don't need any prior writing expertise to learn how to write content! You'll need to be very patient and do your study if you're serious about learning how to produce content without any prior expertise. If you write about a particular subject, freelancing can be a meaningful and successful job.
Editing and Proofreading:
Although proofreading tactics concentrate on removing faults and mistakes in syntax, punctuation, spelling, and formatting, editing strategies concentrate on making your material more readable by evaluating clarity, style, and citations. You will probably begin your career as a freelance proofreader at the bottom end of that range. Nonetheless, with time and more practice, you ought to be able to quickly reach the high end of the spectrum and even higher.
Without any prior experience, you can begin your career as a proofreader. All you have to do is review your fundamental abilities and research what a proofreader does. Learn how to use MS Word's common editing tools.
Search Engine Optimation Manager | High-in Demand Work from Home Jobs:
An organization's SEO strategy is designed and implemented by an SEO manager, or a search marketing specialist. An SEO manager may work for a marketing firm or for an internal marketing team. Strategic, tactical, and operational SEO work is handled by SEO managers.
Creating and putting into practice efficient search engine optimization (SEO) techniques. coordinating efforts related to pay-per-click (PPC) marketing, social media, and content and design. directing onsite and offsite optimization programs and tracking results.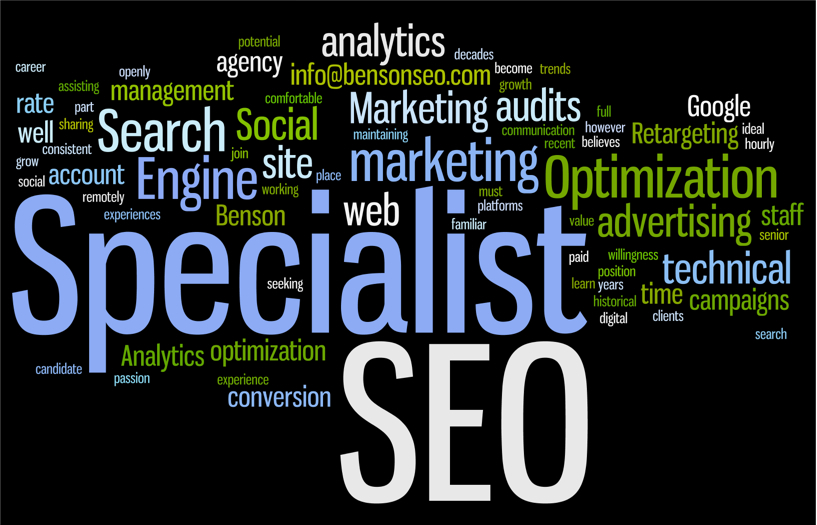 An SEO manager's responsibilities can include:
Conducting keyword and competitor research
Developing SEO content briefs
Auditing web pages for SEO performance
Locating opportunities for backlinks
Developing a multi-step SEO strategy
Sales Representative:
Simply said, a sales representative promotes a company's brand while selling their goods or services. From the initial lead outreach until the actual purchase, they manage client connections and function as the primary point of contact.
The duties and obligations of sales representatives
Know the product inside and out.
Find potential clients, generate leads, and convert.
Talk to both existing and potential clients about their needs.
To emphasize how products solve customer problems, emphasize their features.
Respond to inquiries about the merchandise.
Personal Gym Trainer:
Online personal training can help you achieve your health and fitness objectives more quickly than going it alone because it is flexible and more affordable than traditional personal training. You have more options to consider and can select the trainer who is the perfect fit for you because you are not constrained by geography. The effectiveness of traditional, in-person personal training programs can be matched by online personal training.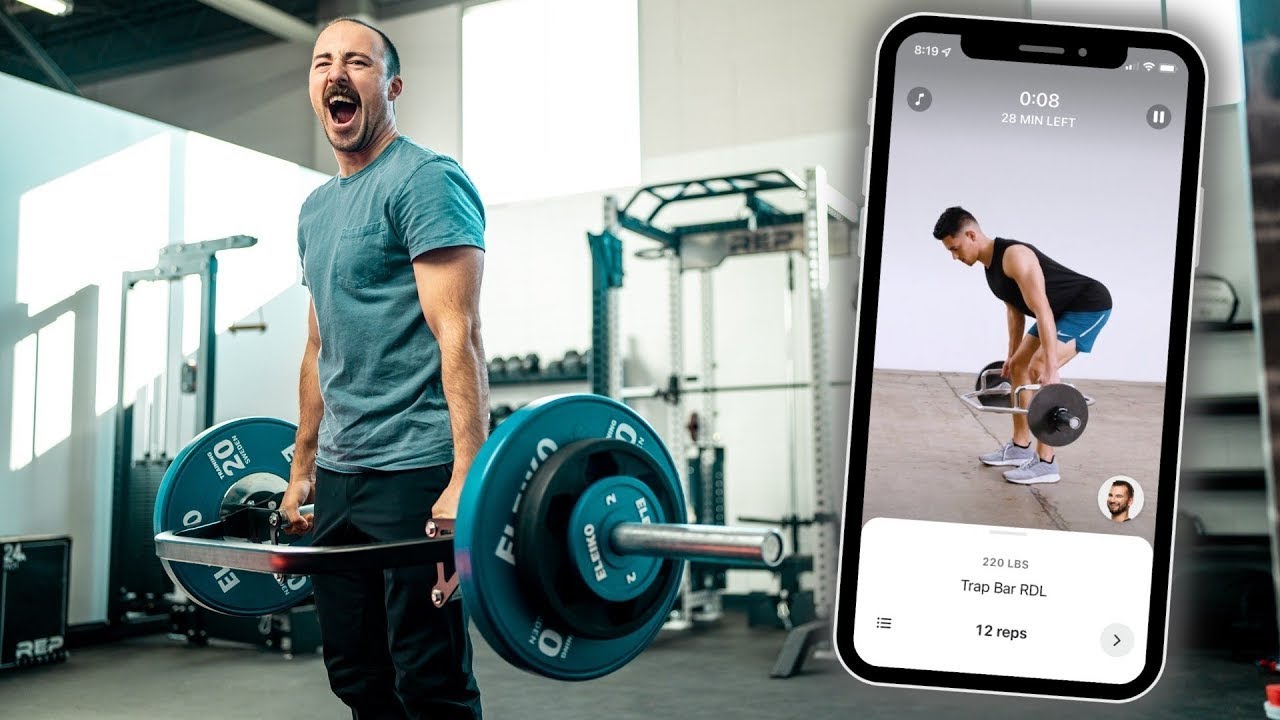 The majority of the programs on this list provide video or phone sessions with your trainer in addition to in-app help. Using criteria like cost, availability, platforms used, and the recognitions and certifications they possess, we hope to assist you in finding the finest online personal trainer for you.
Nutritionist:
A person with knowledge and qualification in nutrition who works with others online to enhance their diet and nutrition is known as an online nutrition coach. The top nutrition coaches assist you in determining your current dietary consumption and collaborate with you to adjust your diet in a way that you feel good about.
A competent nutrition coach is NOT someone who pushes a certain diet, advises you to purchase a certain brand of low-calorie protein bars, makes claims of incredibly quick weight loss with a patented supplement, or is otherwise attempting to upsell you on something. They cannot normally prescribe medications because they are not medical professionals.
The film, Edit, and Post-Instructional Videos:
Record and edit video and audio projects, which includes choosing the program format for the final output, capturing/importing media, organizing raw media, editing video and audio files, creating and inserting static and motion graphics, adding titles, adding music/voice-over/sound effects, managing project media, and archiving project media.
The Five Categories of Video Production
Films in Documentary
Watchable Entertainment
Learning Videos
Advertising Videos
Knowledge-based Videos
The ability to use a camera to record footage is the core skill of videography. The following photography techniques are crucial for producing a raw video that you may utilize to develop the finished product:
Framing and shot composition
Lighting and sound
E-commerce Store Owner | The most Playful Work from Home Jobs:
The brand's internet sales are the responsibility of e-commerce managers. They are in charge of generating sales through online channels and managing the website's visual appeal. Depending on the position, they may supervise software, web, and digital marketers that help with website traffic, design, and structure.
Responsibilities:
Control every aspect of online activity including traffic generation, sales, conversion, a/b testing, and reporting.
Create and implement an e-commerce plan to boost the functionality of your website.
Cooperating with developers to accelerate websites
Collaborate with the marketing team or oversee digital marketers to increase traffic quality.
Updating the website to new CMS and making it mobile-friendly
Market research is necessary to identify emerging trends.
Child Caregiver:
An online childcare provider using online platforms is known as an online child provider. To communicate with kids and their parents or guardians, they employ video conferencing software and other internet communication methods. Internet babysitters can provide homework help, organize educational activities, and include kids in enjoyable games and exercises.
Also, they might offer emotional support and aid in the development of critical social and life skills in youngsters. Internet babysitters might work for organizations that are experts in offering virtual childcare services, or they can work on their own as independent contractors. Particularly in circumstances where parents or guardians are unable to physically care for their children due to work, travel, or other commitments, this form of labor is rising in popularity.
Online Teacher:
Are you a teacher who's looking for a more flexible schedule?
Do you know much about math, physics, or a language other than English? If so, you can apply for online teaching jobs, the best jobs for stay-at-home moms with no experience. It will require you to tutor students worldwide. Most employers and job sites want tutors to have a bachelor's degree, so ensure you have this covered before applying.
Your chances of becoming an online tutor would be even better if you had a teaching certificate in ESL or any other subject.
Product Reviewer:
An online product reviewer is in charge of rating goods and offering suggestions to prospective customers. They often evaluate things for quality, functionality, and overall worth before writing reviews or making videos about them. Online product reviewers can operate alone or in groups, and they might be compensated or given free goods in exchange for their feedback.
These reviews may be found on numerous websites, social media sites, and video-sharing websites, and they offer consumers who are thinking about buying a certain product usage information. The function of an online product reviewer is essential since it aids consumers in making knowledgeable purchases while also assisting companies in improving their goods in response to customer input.
Programmer | The Highly Paid Work from Home Jobs:
For computers or other electronic devices, software applications are written and tested by programmers. Programmers can work online from any location with an internet connection. They develop software programs, websites, and systems for customers or businesses using a variety of programming languages, including Java, Python, C++, or Ruby.
To make sure that the finished product satisfies the client's needs and is user-friendly, programmers frequently work with other professionals, including designers, project managers, and quality assurance specialists. Jobs in online programming provide those with technical abilities and a passion for coding with freedom, autonomy, and competitive pay.
Software Developer: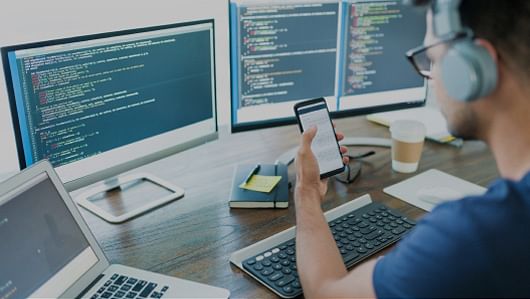 Applications are developed by software developers. They operate in a variety of fields and produce everything from accounting software to mobile games.
The duties of a software developer can consist of the following:
Generating concepts for new features and apps
Writing code for apps and software
In charge of databases
Recording changes
Identifying and fixing software bugs
Social Media Manager:
You work from home as a remote social media manager or specialist to develop a social media plan to increase the reach of your firm. You may manage material on a social media platform like a YouTube channel, Pinterest board, or Instagram account using your knowledge of internet marketing.
Social media managers are in demand as a result of recent moves towards digitally oriented advertising methods, and many people are interested in a career in social media management. However, social media management is only one of many tech-related jobs that don't require programming knowledge. I have written an article on Nj crush it with social you can also check that out to have more versatile knowledge about social media manager
Graphic Designer:
These creatives can work from home and in a flexible setting with remote graphic design employment, which is frequently a big perk for this industry. Since there is an exponential increase in the need for visual communication, graphic designers have a very promising future.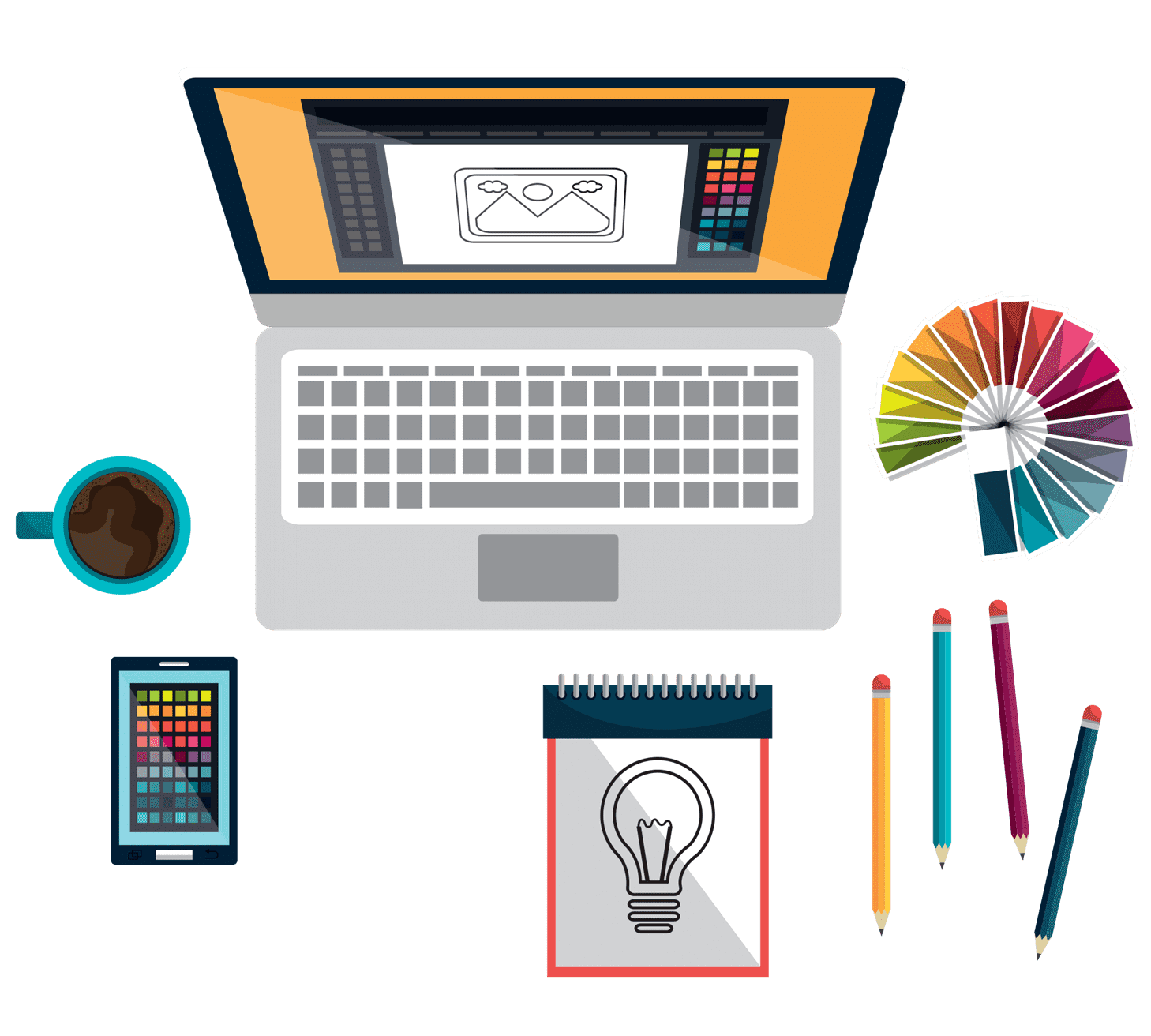 Almost every sector, including publishing, marketing, startups, and construction, is hiring graphic designers. At now, it seems like there isn't a single industry that isn't looking for a graphic designer. Although learning graphic design is not difficult, it does involve creativity, a talent for art and design, as well as time, and commitment. Learning the required skills and applying design theories and principles are both crucial for graphic design.
Translator:
Language communication is made easier by translators. Audio, video and printed materials are frequently used by translators. Also, they can offer live assistance during a conversation between two speakers of different languages. Fluency in at least two languages or dialects is required of translators. The duties of a translator often consist of:
Maintaining the meaning of a document when translating words, grammar, and syntax from one language to another
Real-time translation services during meetings
Editing already-translated information in a different language
Putting information and figures into the appropriate format for a particular tongue
Voiceover Artist:
Freelance voice actors can work on a variety of projects, such as audiobooks, commercials, documentaries, educational videos, corporate promotional materials, apps, toys, announcements, and phone prompts. They can also work on fictional media, such as animated films, dubbed television series, video games, and radio dramas.
You create the audio for fictional characters in virtual entertainment as a voice actor. Reading scripts, analyzing character cues, according to director and writer instructions, adjusting voice tone, and orally expressing emotion are just a few of your responsibilities. If you want to record the audio before it is placed on the image, you can voice a character or narrate a project in a studio. While you often offer freelance services or work with an agency and select your tasks, this form of work offers flexibility.
Virtual Assistant:
This position is ideal for you if you're organized and capable of handling office tasks including managing your calendar, responding to emails, entering data, and helping with social media. If you've ever wondered whether there are online jobs available for someone with minimal skills, being a virtual assistant (VA) can be a great choice for you.
By performing office tasks like taking calls and responding to emails, you may make a lot of money. The nicest thing about working for a VA is that you can work as little or as much as you wish, which makes it the best work-from-home job.
Handmade Crafter:
A person who makes handmade goods for sale, either as a pastime or as a business, is known as a handmade crafter. Crafters who work by hand create presents, apparel, jewelry, accessories, home decor, and other items using a range of materials and methods. Entrepreneurs frequently run their businesses out of their homes or studios, selling their wares on websites, at craft shows, or in neighborhood stores.
Crafters that work by hand generally invest time in learning new skills, trying out various materials, and developing prototypes. After honing their craft, they might produce a bigger batch of goods to sell. They might also accept special orders from clients who demand a certain item.
How you can Start Working from Home | Work from Home Jobs:
In recent years, working from home has gained popularity, and for many people, especially in the wake of the COVID-19 pandemic, it has become a necessity. If you want to start working from home, then you need to know how to set up a home office. And you should do this in a way that will make you feel comfortable and happy. There are many things you should consider when you set up a home office. This post will help you with this. Working from home jobs requires discipline, focus, and motivation. With the right mindset and preparation, you can successfully transition to a work-from-home setup.
Decide what kind of job can be done remotely, to begin with. For instance, a variety of occupations, including writing, editing, graphic design, and customer support, can be completed from home.
Search for businesses that permit remote employment as well as job search engines that focus on this type of employment.
Include your experience and talents that are applicable to remote employment in both your resume and cover letter.
Designate a spot in your home as your office, preferably in a calm location where you can focus. Ensure you have all the tools you need, including a computer, a phone, and a cozy chair.
Make a schedule and follow it. Create a work schedule that enables you to be productive and effective by setting defined work hours, taking breaks when needed, and doing so.
Use a dependable channel of contacts with your team, such as email, messaging services, or video conferencing, to speak with your clients and coworkers.
Keep track of your assignments, due dates, and workload. Use applications and productivity tools to keep yourself organized.
Maintain your motivation because it's crucial to do so when working from home. Take breaks, keep in touch with coworkers, and concentrate on the advantages of working from home.
Where to Find Work from Home Job?
There are several legitimate websites where you can find work from home jobs. Here are some options to consider:
Fiverr: It enables independent contractors to set up a profile, highlight their abilities, and advertise their services in a variety of fields, including writing, graphic design, video editing, and programming.
FlexJobs: This service, which specializes in remote and flexible job ads, requires employers to confirm the authenticity of their job postings.
Upwork: This website provides a range of remote employment options, including full-time and freelance positions.
Freelancer: With this website, clients looking for particular abilities, such as writing, programming, or graphic design, may connect with freelancers.
Remote.co: This website offers resources for job seekers looking for remote employment, as well as a range of remote job opportunities from businesses in various industries.
LinkedIn: This professional networking site allows you to network with people in your sector and browse job postings to uncover prospective employment prospects.
Indeed: You can look for remote employment possibilities across a range of industries using this job search engine's remote work filter.
Virtual Vocations: This website offers resources and solutions for remote job seekers and specializes in posting remote job advertisements.
Pros and Cons of Work from Home Jobs:
There's no denying the benefits of working from home. You can work when it suits you and you can be in control of your own schedule. However, working from home comes with its own set of pros and cons. If you're thinking about moving to a remote office or working from home full-time, then you should be aware of the potential pitfalls of this decision. This post will help you to weigh up the pros and cons of working from home and make the best decision for you and your family.
Pros | Work from Home Jobs:
Let's see the positive side of work from home jobs;
Remote Workers Feel less Stressed and more Focused:
The main reasons given by remote workers for working include more productivity, sharper focus, and lower levels of stress. When you work from home, office distractions like background noise or interruptions from coworkers are less likely to cause you to lose concentration. You can do your assignment more quickly if you have more attention.
No Daily Commute:
The pain of commuting is probably something you've encountered if you work in a metropolis. Your mind could wander and consider all the other things you could be doing while commuting, whether you're driving or using public transportation. According to studies, commuting has a negative effect on one's happiness and health. You'll likely experience better health when you work from home in addition to having more free time in your day.
Remote Workers have Flexibility in their Schedules:
If you have duties and commitments outside of your regular employment, raise your hand. I'm confident that the majority of us have raised our hands. Depending on the remote work policies of your company, you may be able to plan your day to fit components of your outside life of work.
Cons | Work from Home Jobs:
Now let's analyze the negative side of work from home jobs;
Communication and collaboration can be a challenge:
When you and your coworkers are dispersed among many locations, it can be challenging to effectively communicate and collaborate. This implies that the methods and tactics you employ to communicate must be well-considered and deliberate.
Working from home can be Lonely:
You're probably working alone the majority of the time when you work from home. This can lead to emotions of loneliness and isolation, which frequently has a negative impact on your health and productivity. Even if it doesn't take place in person, scheduling time for social connection is crucial.
It's Challenging to build a Remote Company Culture:
There are undoubtedly benefits and drawbacks of work from home jobs if you have a remote workforce.
One is that corporate culture needs to be more deliberate. In contrast to how it would be if everyone worked in the same office, remote teams interact and cooperate in various ways. When team members are unable to meet in person, fortunately, there are remote cultural tools and resources that may be employed.
Final Words | Work from Home Jobs:
I have provided a list of 25 work from home jobs that don't necessarily require a degree or professional training is provided in the text. The alternatives on the list include data entry, copywriting, content writing, editing and proofreading, virtual bookkeeping, social media management, online teaching, and more. They also include affiliate marketing, blogging, home-based cloud kitchens, customer service representatives, and more.
A brief description of each Work from Home Jobs/employment opportunity is provided, along with any prerequisite knowledge or skills. The COVID-19 epidemic and the increase in remote work are further factors mentioned in the article as reasons why these jobs have grown in popularity.
FAQs:
Can you work for Google at home?
Google announced its adoption of a hybrid work paradigm in 2022, requiring the majority of employees to be present in the office three days per week, but it has also previously provided 100% remote employment possibilities. Also, the employer has encouraged work flexibility by offering temporary, freelance, and part-time positions in industries including.
Is there any genuine online work?
All you need is a quick typing speed and a working understanding of English. You can find online data entry jobs at numerous businesses like Fiverr, Indeed, and others. The six finest sources to get legitimate data entry jobs are listed in this post. On the internet, there are many different data entry jobs available.
Which website is best for earning money?
Youtube. 
Google Adsense. 
Amazon. 
Digital Market. 
Upwork. 
Shutterstock. 
Zerodha.
How can I earn daily 1000 at home?
Become a Subject Matter Expert
Affiliate Marketing
Fill Online Surveys
Enter the Domain Game
Start a YouTube Channel
Sell Online Courses
Join Freelancing Services
How can a girl earn money at home?
Become a Youtuber
Online Surveys
Data Entry & Typing jobs
Tuition Centers & Online Coaching
Affiliate Marketing
Freelancer